We are delighted to be celebrating two milestone anniversaries this year, with the business turning 130 years old and the current management celebrating 30 years at the helm!
Richmonds began supplying the plumbing and heating trade in Glasgow in 1886 and has continued to do so for 130 years. Over this time we have developed long-established relationships with many leading industry manufacturers which allows us to offer our customers an extensive range of excellent quality products for all types of bathroom and plumbing projects.
One manufacturer with whom we have a very long history is Armitage Shanks. A much-treasured Richmonds heirloom is an original Shanks & Co Ltd illustrated bathroom catalogue, dating (we think) from 1899. The catalogue is a fascinating insight into bathroom technology and design at the turn of the century and highlights just how far the bathroom trade has come in the past 100 years.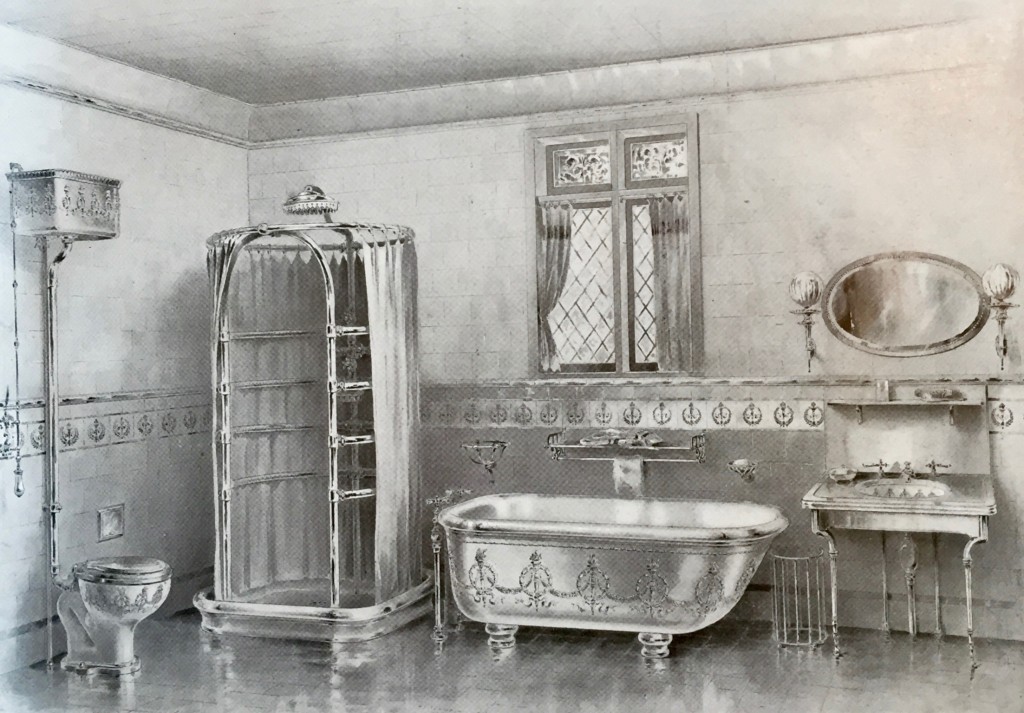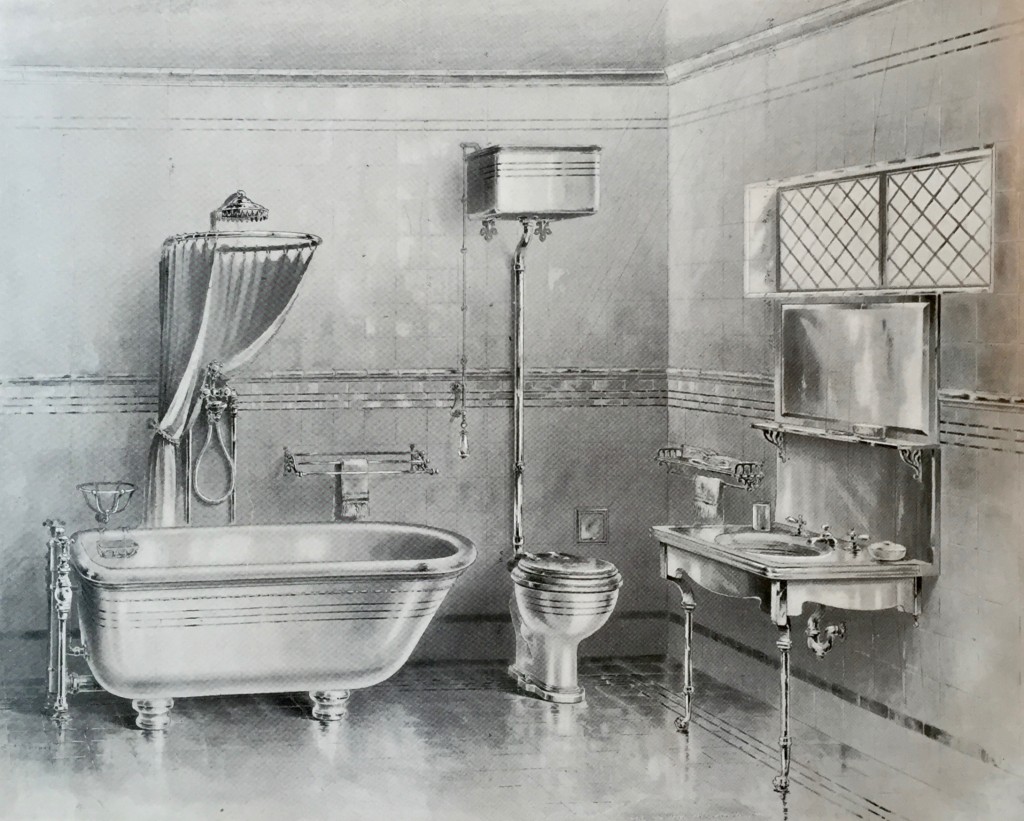 These pictures show the "Modern Bathroom" circa 1899 complete with toilet, basin and either a separate shower and bath or a shower over the bath – a remarkable look at early bathroom suites. Showering technology is certainly one area that has come on leaps and bounds since Richmonds' formation in 1886. The array of showering options now available includes mixer showers (similar to the original showers), power showers, electric showers and, most recently, digital showers.
Showers then…
And now…
We particularly love the somewhat extravagant and detailed designs found on baths, toilets and basins in the late Victorian era and early 1900s. The Shanks & Co Ltd catalogue has some great examples.
Indeed some modern-day bathroom sanitary ware, such as Heritage Bathrooms' Limited Edition 30th Anniversary Orchid range, are reviving this fun decorative style!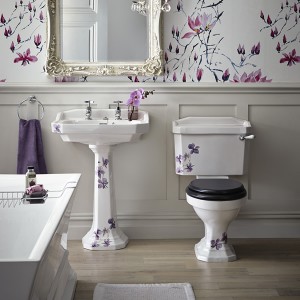 In our second notable anniversary, on the 1st of August 2016 our Managing Director, Gordon Jackson, celebrated 30 years in the driving seat at Richmonds. He has been reflecting on how the business has changed over the last three decades – not least through the gradual expansion from just one branch at Carnoustie Place, Glasgow to the present day six branches across Central Scotland, including the most recent addition in Edinburgh.
And now, with a new brand launching in 2016, we are all excited about the next chapter in Richmonds' long history. We would like to take this opportunity to thank all of our customers – old and new – for your business over the past 130 years! So here's our anniversary promise to you: we remain committed to providing all of our customers with excellent quality products at great prices and look forward to welcoming you to one of our Branches very soon.